Summary
Let millions of sustainable innovations blossom in our cities
Date
Fri, Jun 10 2022, 5 - 7:30pm
Image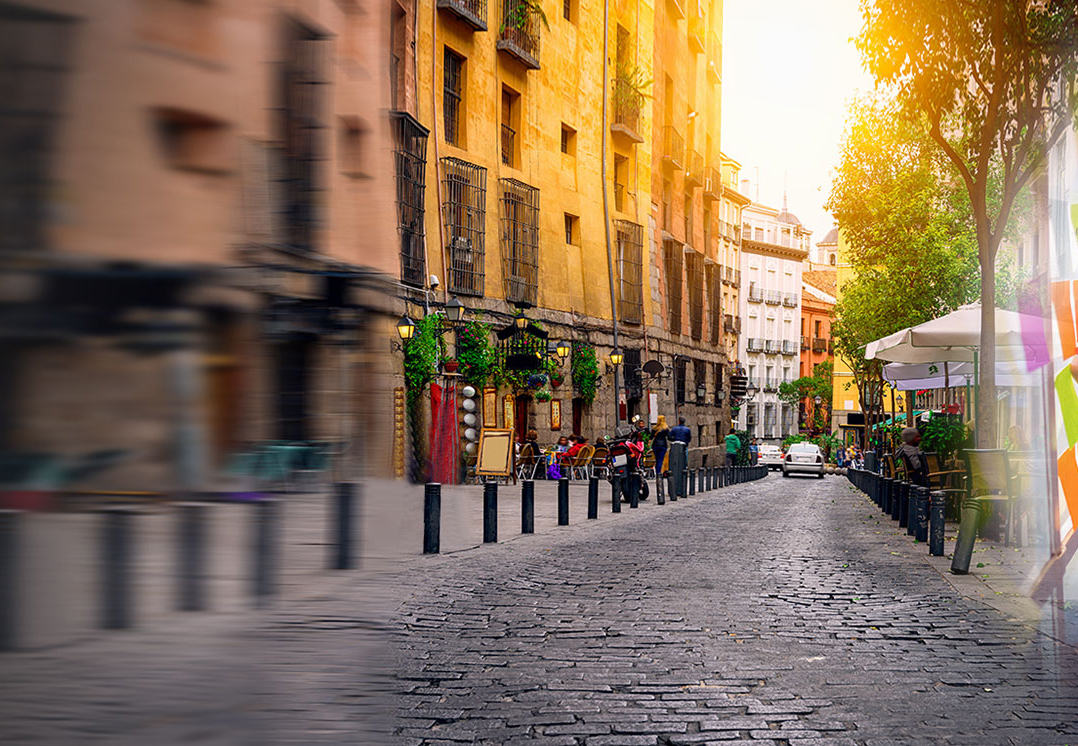 Schedule
17:00-17:20 Welcome and introduction
Elena Conti, ANCI Toscana
Florian Schneider, NTNU (session chair)
17:20-17:40 Problem setting
Francesco Molinari, ANCI Toscana 
17:40-18:00 Contested knowledge
Maria Manez-Costa, UPV and Climate Service Center Germany (GERICS) Helmholtz Center Hereon
18:00-18:20 Impact, influence, risk, growth
Lisa Lang, Climate KIC
18:20-18:40 The power of the many
Manuel Nina, GoParity
18:40-19:00 Tokenomics for climate
Enrico Ferro, Links Foundation  
19:00-19:20 Scaling and the city
Grazia Concilio, Politecnico di Milano
19:20 Conclusions
Giorgio Costantino, REA/European Commission
Description
The Designscapes project successfully dealt with "design enabled innovation in urban environments" starting from the intuition - largely verified now in practical terms - that the City dimension can and should make a difference in transforming innovation activities started as "little local niches" into promising pathways of transition towards a brave new world where solutions to small and/or localized problems also manage to tackle global challenges successfully.

The inspiration to this side event of the NEB festival comes from the invited speech delivered on November 1st, 2021 by Sir David Attenborough at the opening of the Glasgow COP26 Climate Summit, when he said that in order to reduce global warming in the shortest possible time, "we must recapture billions of tons of carbon from the air. We must fix our sights on keeping one and a half degrees within reach. A new industrial revolution, powered by millions of sustainable innovations, is essential, and is indeed already beginning".  
The challenge is therefore how to create the most favourable conditions for this industrial revolution to fasten its pace, leveraging the City as supporting environment, in alignment with the NEB principles of art, culture and design, and aiming to promote truly European innovations in the domain of climate mitigation and adaptation, cutting across the known diversities, peculiarities and entry barriers of the EU national markets.

•    What can private capital do to support this process?
•    What do we know about the problem and its possible solutions?
•    What new urban services can be established that do not only respond to a truly global challenge, but also overcome one of the major impediments to enterprise growth, the all-too-narrow size of the EU internal market compared with its global competitors (notably USA and China)? 
Venue
CIVA Brussels, Rue de l'Ermitage 55, 1050 Bruxelles
Actionable Futures #1
COST Connect x New European Bauhaus (Day 1)
Thu, Jun 9 2022, 1 - 5pm
Welcome and key notes by Stefano Boeri, Annela Anger-Kraavi, Laura Hetel, Bernd Fesel, and Kirsten Dunlop.
Skills for change
Thu, Jun 9 2022, 5 - 6pm
Joint panel on urgent skills needs and new skillsets needed for change
Agents of Transformation
Fri, Jun 10 2022, 10 - 11:30am
A student driven platform for systemic change through art and design
COST Connect x New European Bauhaus (Day 2)
Fri, Jun 10 2022, 8:30am - 1pm
Interactive Discussion Rounds
Green Ideas and Investment
Fri, Jun 10 2022, 2 - 5pm
Break-out sessions of the European Creative Industries Summit 2022 (ECIS22)
Designscapes
Fri, Jun 10 2022, 5 - 7:30pm
Let millions of sustainable innovations blossom in our cities
Call to action
Fri, Jun 10 2022, 7:30 - 8pm
What are the next steps? How to move on?
Reception: It's time to make this right
Fri, Jun 10 2022, 8 - 9pm
Sick Architecture
Fri, May 6 - Sun, Aug 28 2022, All day
Exhibition in CIVA Brussels