Titel
COST Connect x New European Bauhaus (Day 2)
Summary
Interactive Discussion Rounds
Date
Fri, Jun 10 2022, 8:30am - 1pm
Image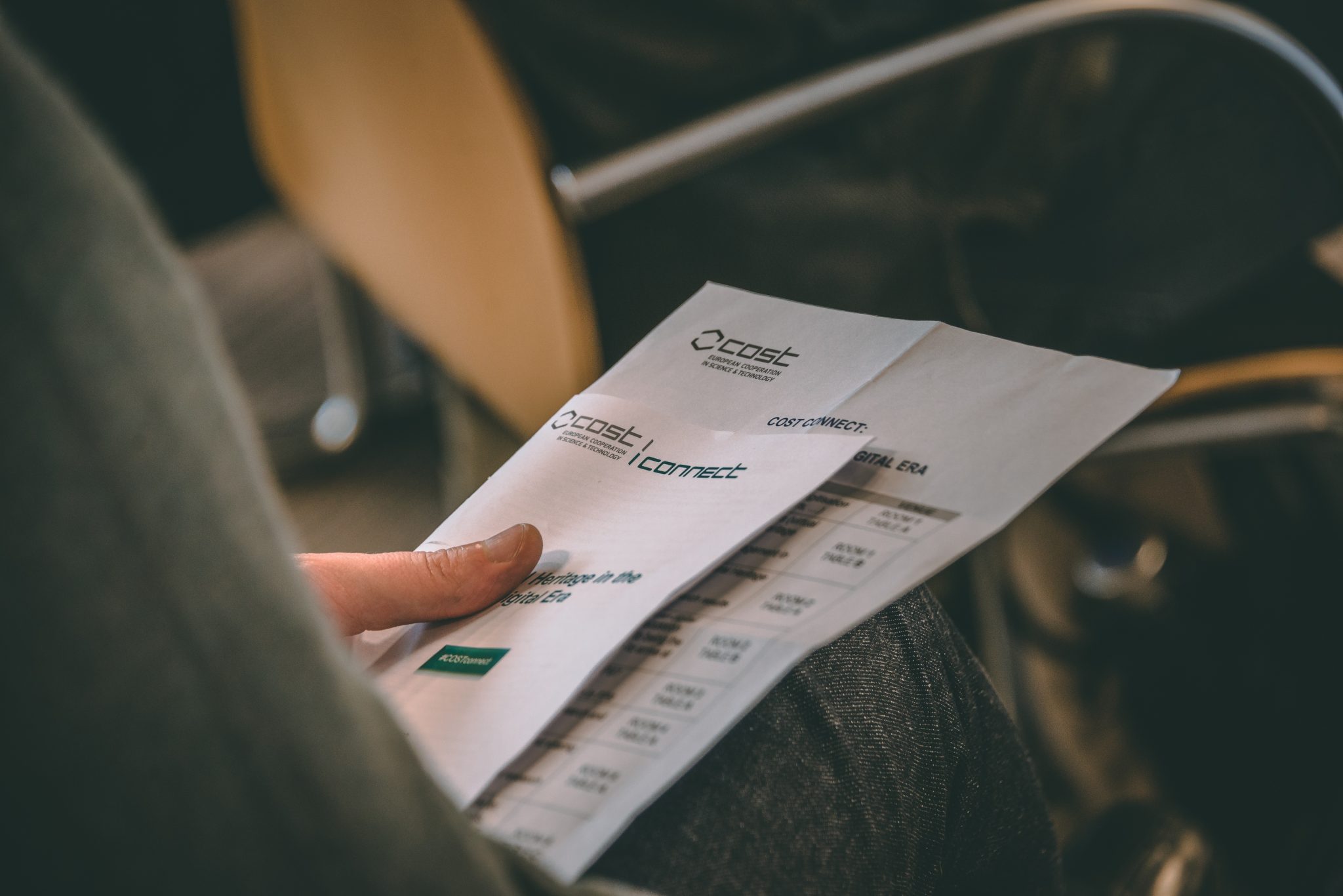 Schedule
08:30-09:00 Welcome coffee
09:00-10:30 Interactive Discussion Rounds
10:30-11:00 Coffee break
11:00-12:00 Plenary Feedback and Discussion
Description
The second day of COST Connect consists of group discussions on five topics:
1. How to rethink innovation to unleash potentials emerging from addressing the complementary layers of sustainability, aesthetics and inclusion?
2. How to strengthen cross-disciplinary research collaboration across science and the arts?
3. How can practice-based research practically advice actors from the public and private sectors in the green transition?
4. How to connect environmental and financial sustainability in new models of cultural entrepreneurship?
5. How to engage citizens to document progress, register impact and assess value?
Venue
COST Association, Bolwerklaan 21, 23rd floor, 1210 Brussels
Actionable Futures #1
COST Connect x New European Bauhaus (Day 1)
Thu, Jun 9 2022, 1 - 5pm
Welcome and key notes by Stefano Boeri, Annela Anger-Kraavi, Laura Hetel, Bernd Fesel, and Kirsten Dunlop.
Skills for change
Thu, Jun 9 2022, 5 - 6pm
Joint panel on urgent skills needs and new skillsets needed for change
Agents of Transformation
Fri, Jun 10 2022, 10 - 11:30am
A student driven platform for systemic change through art and design
COST Connect x New European Bauhaus (Day 2)
Fri, Jun 10 2022, 8:30am - 1pm
Interactive Discussion Rounds
Green Ideas and Investment
Fri, Jun 10 2022, 2 - 5pm
Break-out sessions of the European Creative Industries Summit 2022 (ECIS22)
Designscapes
Fri, Jun 10 2022, 5 - 7:30pm
Let millions of sustainable innovations blossom in our cities
Call to action
Fri, Jun 10 2022, 7:30 - 8pm
What are the next steps? How to move on?
Reception: It's time to make this right
Fri, Jun 10 2022, 8 - 9pm
Sick Architecture
Fri, May 6 - Sun, Aug 28 2022, All day
Exhibition in CIVA Brussels